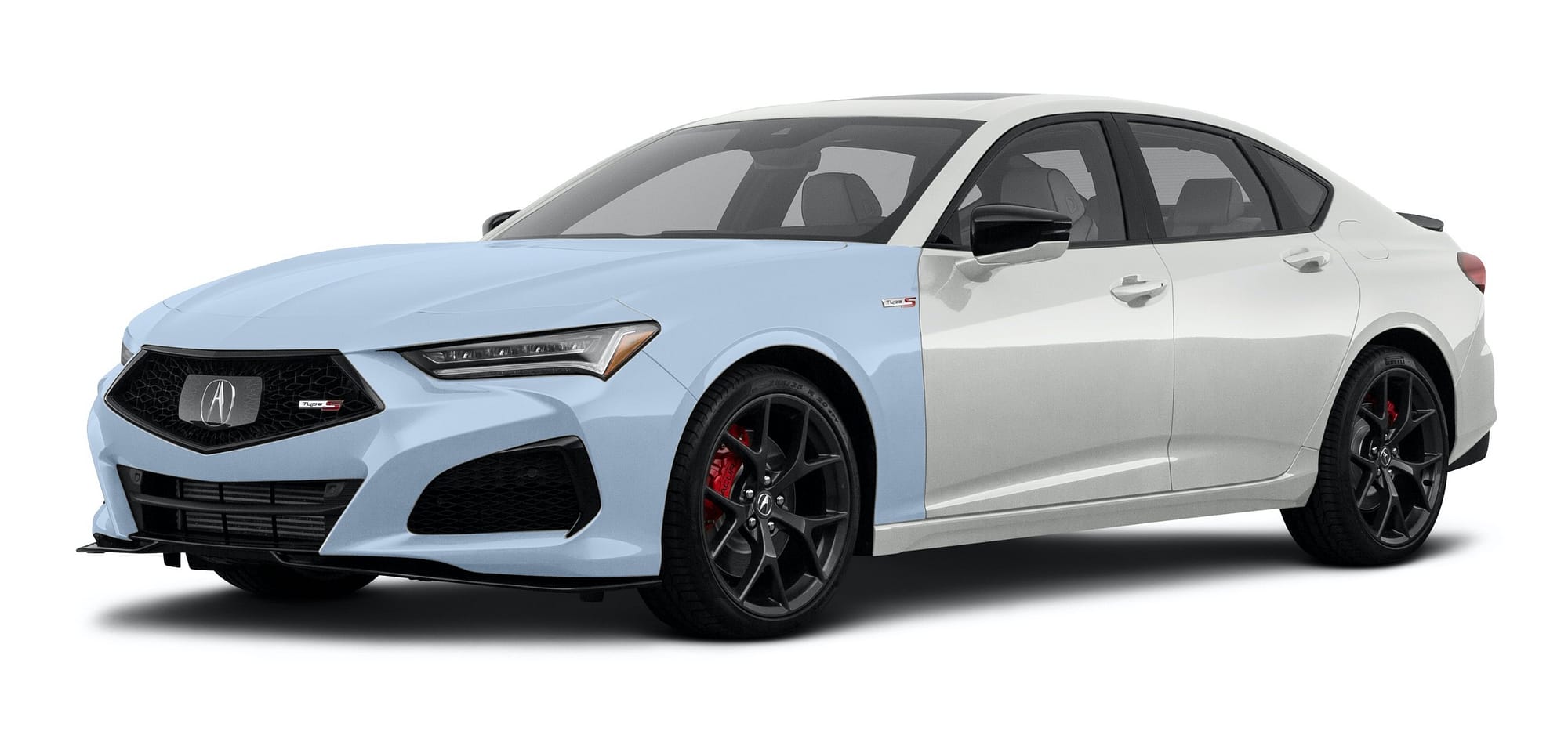 Full-front paint protection is our most popular package, providing all-around protection to the front end of your car (hood, front fenders, front bumper, side-view mirrors, and headlights) against paint chipping and scratching. It is one of the best ways of protecting your car's most vulnerable areas from rocks and flying debris on the highways.
Service Time:
Minimum
72 hour(s)
Not ready to book yet? Click the link(s) below to learn more about this or alternative services or reach us at (214) 799 4422 for any questions.
What is the coverage of the full front paint protection package?
The package covers (1) full front bumper, (2) full hood, (3) full front fenders, (4) forward face of side-view mirrors, and if applicable, (5) headlights and foglights.
Will the film be visible?
No, once the paint protection film has been installed, you will not be able to tell the difference between the sections that the film is installed and that is not. Anyone who doesn't know that the film has been installed would have to be shown in order to see it. For an invisible installation, we wrap the edges where possible, so the ends of the film will not be visible but will be tucked underneath the panel.
What separates us from all the others?
Skills: On most panels (hood, fenders, doors, etc.), we prefer bulk installation over computer-cut kit installation – as it allows us to extensively wrap the edges and make our installations almost fully invisible.
Equipments: We do not utilize standard equipment and tools. Instead, we built our own. Our in-house-built jib crane allows us to eliminate mistakes and deliver results unparalleled by any other installer in Dallas Fort Worth.
Quality Control Systems: Perfection is not a coincidence. It is instead the consequence of a thought and system development process. We use an MRP system to track our operations, monitor quality, and standardize high-quality results.
Materials: We only use the best paint protection films on the market, which is STEK DYNO series paint protection film.
Shop Enviroment: Good lighting is a key to detecting and eliminating imperfections and achieving perfect results. The lighting of our shop is more than good, it is extreme – allowing us to see even the smallest imperfections that a human eye can detect under sunlight.
Transparency: We are obsessed with perfecting your overall experience with us, from your initial market research to lifetime customer support. We value your time and publish our prices online.
Satisfaction Guarantee: There is nothing more important than your satisfaction. We guarantee it and make sure you are fully satisfied not only right after the installation but also throughout the ownership of your car.
Spotless Wash: Foam cannon wash with demineralized and deionized (aka RO-DI) water.
Paint Inspection: Inspection of the (1) the paint thickness, (2) paint imperfections, such as factory-installed fish-eyes or incidental scratches, and (3) surface-bonded contaminants
Clay Barring and Iron Removal: Removal of surface-bonded contaminants (that cannot be removed by pressure washing). Clay barring is a light-abrasive method that pulls out the surface-bonded contamination. Iron removal is a chemical method that chemically attacks the brake dust (which is basically corroded, spiky iron dust particles) and dissolves it without damaging the paintwork.
Paint Correction: We correct the paint before installing the clear bra.
Chemical Decontamination: Before we install the paint protection film, we wipe the paint surface with an alcohol solution to remove the organic residues (silicon, wax, etc.).
Paint Protection Film Installation: Our highly-experienced team of installers discreetly install the paint protection film using our in-house-built equipment.
Quality Control – Installation: A supervisor inspects the installation and looks for imperfections, including contamination, lift lines, etc.
Trimming: A senior installer discreetly trims the film for a perfect fit.
Quality Control – Trimming: A supervisor inspects the trim work and refines it if necessary.
Final Quality Control: The supervisor and installer perform final quality control and look for any imperfections that deviate the installation from being perfect, and if found, correct it.
Why do we use STEK DYNOshield, but not XPEL Ultimate Plus?
Determines the final gloss of the vehicle
Determines the invisibility of the installation
Determines the water sheeting ability and dirt repellence of the film
Determines the puncture, shock, and impact resistance of the film
Influences ease of installation and removal, the higher the better
Ability to self-heal minor scratches and marring
Warranty against yellowing, cracking, disintegration, etc.
Ability to keep its clarity after long term exposure to UV rays
† Manufacturer Declaration